The Douglas County Access and Functional Needs Registry (AFN) is a database containing information about individuals in Douglas County with functional needs who may require assistance in the event of a disaster. The information may also be used to assist emergency personnel and volunteers in providing assistance. Participation in the AFN Registry is voluntary.
Our department's mission is to assess and plan for hazards and emergencies and work with other public safety and municipal agencies to ensure public welfare. As a pre-planning tool, the AFN Registry should be considered for all people who have special medical needs (e.g., oxygen or life support systems that are dependent upon electrical power) or have physical disabilities that would make it difficult to independently follow public safety directions, such as evacuation, if the need arose. The County will use reasonable effort to protect this information including pursuing legal action to prevent disclosure when deemed necessary by the County. However, the County does not warrant that the information provided will be held confidential under the Colorado Open Records Act. Please do not provide information that you believe would compromise your security.
Please be as complete as possible in your responses. You will be e-mailed periodically to verify and ensure the information provided is correct and to make any necessary changes, but we encourage you to edit your information at any point that your data changes. Individual surveys will be archived after one year if not verified and facility surveys will be archived after six months if not verified.
Entering data in this registry does not guarantee that a specific emergency situation will be handled in any particular order or manner.

The first line of defense against the effects of a disaster is personal preparedness. During an emergency, the government and other agencies may not be able to meet your needs. It is important for all citizens to make their own emergency plans and prepare for their own care and safety in an emergency. Registering on this website is not a guarantee that emergency officials will be able to assist you in an emergency.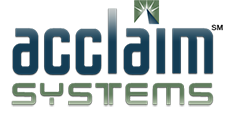 Developed by Acclaim Systems, Inc. - © 2019